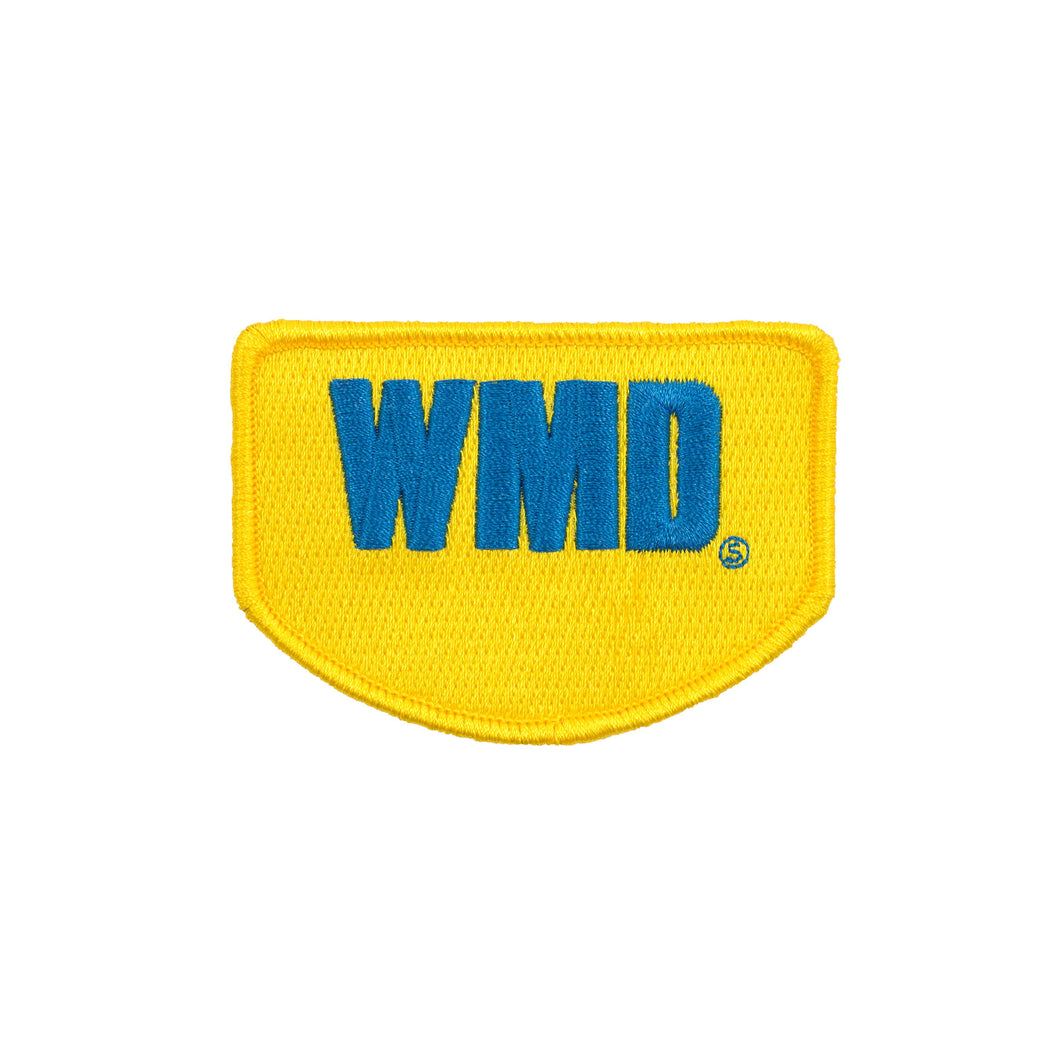 WEAPONS OF MASS DESTRUCTION PATCH
Rubashka
Water Displacement- 40th formula. WD-40 was originally developed by the US Military as a lubricant for Atlas ICBM missiles, to protect the missile's outer skin from rust and corrosion. Eventually, the product was found to have many household uses and was released to the public in 1958. 
Yellow and blue color patch
100% embroidered 
Iron-on backing
Measures 3.25" x 2.25"