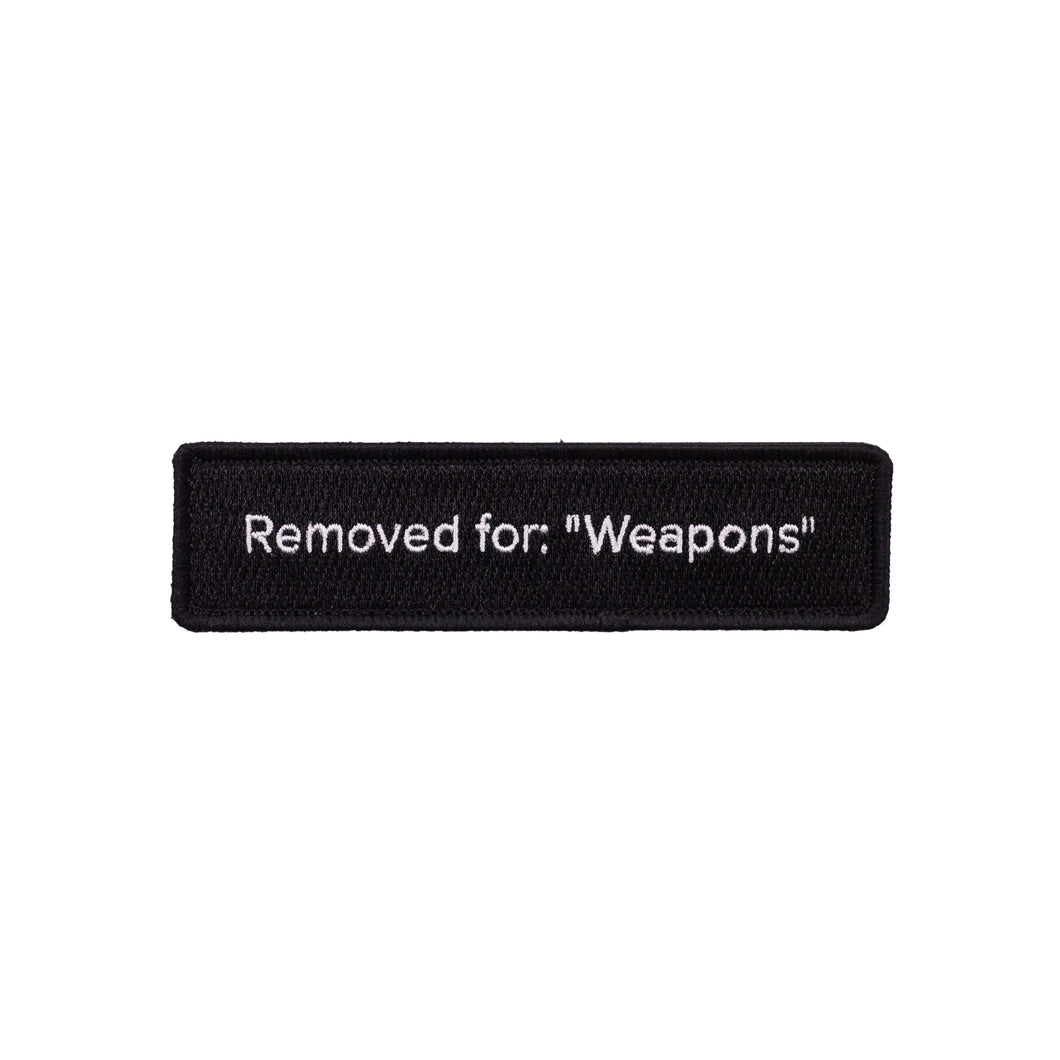 TERMS OF SERVICE PATCH
Rubashka
We prohibit the realistic depiction and/or promotion of weapons, such as firearms, firearms accessories, ammunition, or explosive weapons.

In some cases, we may allow exceptions for effects depicting cartoon, sci-fi, or otherwise unrealistic firearms, accessories, ammunition, and/or explosive weapons that don't aim at people, animals, and/or other living beings.
Black colored badge
100% embroidered 
Velcro hook backing on patch
Includes velcro loop blank 
Measures 4.75" x 1.25"